When you consult an Evansville employment attorney about your potential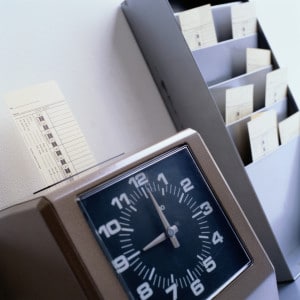 employment lawsuit, two things will happen:
You will assess the Evansville employment lawyer to decide if you want him or her to represent you; and
The Evansville employment lawyer will assess you and your case to choose whether he or she wants to be your legal you.
The following explains how Evansville employment attorneys will assess you and your case.
Two Key Points Evansville Employment Attorneys Will Take under Consideration
1. Evansville Employment Attorneys Will Consider Which Side Is Likely to Prevail
Choosing whether or not to accept an employment law case can be a tough and fragile task for plaintiff's Evansville employment attorneys.  In the majority of the cases, the potential client is the most important factor in figuring out which side will prevail in an employment discrimination case or in a wrongful discharge case.  Thus, the most crucial part of the Evansville employment attorneys' assessment of whether to take your case is what the employment attorneys think of you.
2. Evansville Employment Attorneys Will Consider the Human Factor
In employment law cases, you, as the plaintiff, will testify in front of the fact finder (judge or jury).  Typically, you will be deposed for several hours and take the witness stand at trial under grueling and stressful circumstances.  The lawyer who is deciding whether to take your employment case must see how appealing you are to a factfinder.  If you have any unappealing traits, those traits could jeopardize your case.
So, if you are deciding if you want to pursue an employment law case, you should contact the Evansville employment attorneys at Siesky Law Firm, PC at (812) 402-7700 to discuss your situation.