Bicycle Accident in Evansville, IN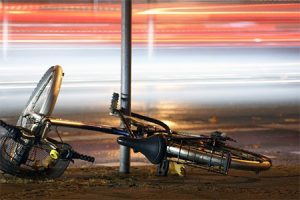 If you were recently injured in a bicycle accident in Evansville, IN, you are likely questioning whether you have rights against the motorist who injured you. As an Evansville, IN bicycle accident lawyer, it is my job to explain that anytime you are injured by the negligence or reckless conduct of another, you may have rights to compensation to reimburse you for the expenses of your injuries and misfortune. Even if you were disobeying posted traffic signals or riding along the wrong side of the road, a driver still must exercise care and caution around cyclists.
Injured plaintiffs can recover following a bicycle accident in Evansville, IN under principles of negligence law. Negligence law is a civil law concept that holds defendants liable in the event they breach a duty to another person, causing physical or property damage. In the context of collisions between cyclists and vehicles, a driver is negligent when he or she does not exercise due care and caution with respect to the cyclist. The definition of due care will vary depending on the unique facts of each case. For instance, if it was raining or snowing during the collision, a higher level of care may be expected than on a clear, sunny day.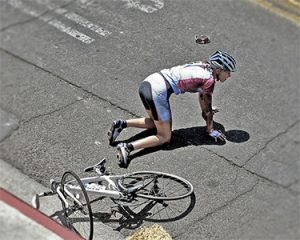 Cyclists who are riding on the wrong side of the roadway are not necessarily exempt from recovery. Drivers are not precluded from exercising care and caution around bicyclists simply because they are on the wrong side of the road and must still operate their vehicles with reasonable safety. Cyclists disobeying traffic laws may be found to be contributorily negligent in their personal injury lawsuit, which would reduce their potential award commensurate with their level of fault. In Indiana, a modified comparative negligence state, plaintiffs can still recover even if they were personally negligent as long as the jury does not find plaintiff's negligence to be greater than defendant's negligence. 
If you were recently injured in a bicycle accident in Evansville, IN, you should retain an Evansville bicycle accident lawyer with the knowledge and experience to expertly handle your claim. Contact experienced Evansville personal injury lawyer Lane Siesky today for a free initial consultation.