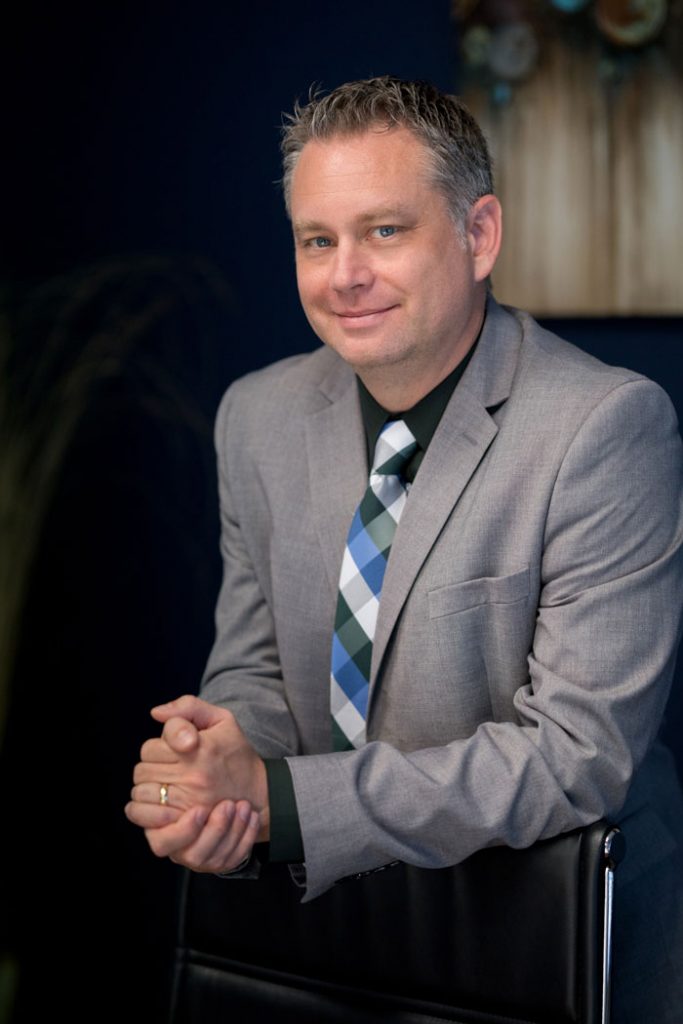 Top Rated
Most recently Lane has been named Plaintiff's Personal Injury Super Lawyer for 2016, 2017, 2018, 2019, 2020, 2021, 2022 and 2023.
Siesky Law Firm, PC clients in the areas personal injury law, employment law, False Claims Act cases and civil litigation.
Evansville, Indiana injury lawyer, Lane Siesky, obtained a Bachelors of Science degree in Biology with a Minor in Psychology from Indiana University in 1995. He went on to graduate from Indiana Law in 1998. After law school, Lane was admitted to practice law in both Indiana and Illinois. He first joined an insurance defense law firm and then transitioned to primarily a plaintiff's practice.
Evansville, Indiana injury lawyer, Lane  Siesky, has resolved cases in a variety of forums, including bench and jury trials, class actions, mass tort litigation, MDLs, arbitrations, mediations and administrative proceedings. He has published decisions in both Federal and State Court and has argued in front of the 6th Circuit Court of Appeals, the 7th Circuit Court of Appeals and the Indiana Supreme Court. Lane is also admitted in the United States Supreme Court. And, he is a frequent lecturer for continuing legal education seminars on a variety of topics. Lane is AV® Preeminent™ Peer Review Rated by Martindale-Hubbell®. Lane is also a Member of the Academy of Truck Accident Attorneys and Member of the Products Liability Section of the American Association for Justice.
2006 Electronic Discovery
2007 Federal Court Mediation
2007 Qui Tam (Whistleblower) cases 101
2007 Electronic Discovery for Paralegals;
2007 Kentucky State Fair Mock Trials
2008 Document Retention and Destruction; 2008 Ethics in the Electronic Age
2009 Technology at Trial
2010 The False Claims Act, a Case Study
2011 Small Law Office Technology
2011 Electronic Discovery;
2011 Negligent Infliction of Emotional Distress
2012 Anatomy of a Jury Trial (Mock Trial in U.S. District Court)
2013 What Lawyers Wish Judges Knew
2014 Document Retention and Destruction
2014 Legality of Electronic Monitoring
2014 The Secret Dangers of Social Media
2015 Social Security Hearings
2015 E-discovery and Social Media
2016 Hot Topics Ethics of Online Reviews
2017 Advanced Deposition Strategies and Technologies
2017 Issues Surrounding An Employee Blowing the Whistle
2018 Employment Law Update
2019 Dangers of Social Media
2020 Cyber Security 
2022 Federal Jury Trial Simulation (U.S. District Court)
Community Involvement
Dan is a native of Evansville and has volunteered his time to individuals and non-profit organizations.
Dan obtained his Bachelor of Science degree in Finance from the Indiana University Kelley School of Business in 1997.  After working as a financial planner, Dan went on to obtain his law degree from the Indiana University Robert H. McKinney School of Law in 2003, earning cum laude honors.  After being admitted to the Indiana State Bar, Dan practiced law at two insurance defense firms where he obtained extensive experience in employment law, worker's compensation, medical malpractice, civil litigation, and family law.
Professional Associations
Community Involvement
Doug Briody is a native of Evansville and a proud product of its public school system, which provided the foundation for his further education, at Harvard University, where he received his bachelor's degree, with honors, in the study of Government (1991), and the Maurer School of Law at Indiana University – Bloomington (J.D., 1994). He is a past President of the Evansville Bar Association, the long-time attorney for the Vanderburgh County Election Board, and has served as a board member for a number of area non-profits.
Doug Briody joined the Siesky Law Firm, PC family in early 2016, when he entered into an Of Counsel relationship with the firm, on a part-time basis. Doug brings a wealth of complex civil litigation experience and legal research and writing skills to our team.
When not at Siesky Law Firm, PC, he continues to maintain, as his primary legal venture, a solo practice with the LAW OFFICE OF DOUG BRIODY. There, he helps entrepreneurs, other individuals, and their families in matters involving business law; wills, trusts, estate and Medicaid planning, and probate administration; commercial and civil litigation; non-profit organizations; and governmental and administrative law.
Prior to starting his own practice in 2008, Doug worked for eight years with a high-end personal injury firm in Evansville, litigating medical malpractice and other catastrophic injury and death cases almost exclusively. From 1994 to 2000, he was associated with one of the city's largest law firms, handling mainly complex civil litigation matter, but also developing a broad background as a generalist in the law.
Buse v. Kuechenberg, 325 F.3d 1249 (11th Cir. 2003); Bristol-Myers Squibb Co. v. IKON Office Solutions, Inc., 295 F.3d 680 (7th Cir. 2002); Richardson v. National City Bank of Evansville, 141 F.3d 1228 (7th Cir. 1998) (on brief); Kempf Contracting & Design, Inc. v. Holland-Tucker, 892 N.E.2d 672 (Ind. Ct. App. 2008); Patient's Compensation Fund v. Hicklin, 823 N.E.2d 705 (Ind. Ct. App. 2005); Gates v. Town of Chandler, Water Dep't, 720 N.E.2d 1192 (Ind. Ct. App. 1999), aff'd on reh'g, 725 N.E.2d 117 (Ind. Ct. App. 2000); Warrick County Commissioners v. Warrick County Council, 706 N.E.2d 579 (Ind. Ct. App. 1999); Buse v. Vanguard Group of Investment Companies, No. 91-3560, 1998 WL 54397 (E.D. Pa. Jan. 30, 1998).
Community Involvement
Rod has been an Adjunct Professor of Business Law at the University of Evansville, Cub Baseball Coach at Reitz Memorial High School, and a hospice volunteer.
Rod received his law degree from Indiana University Maurer School of Law in 1978. After serving as an attorney in the United States Air Force, Rod began his career as a personal injury lawyer here in Evansville in 1985.

Rod has extensive civil trial experience and has worked both as an insurance defense attorney as well as a representative for injured claimants. Rod has also been a civil mediator since 2003 and has successfully resolved numerous personal injury cases totaling millions of dollars in settlements.

Rod is admitted to practice in all state and federal courts in Indiana, including the 7th U.S. Judicial Circuit. He is also a member of the Indiana Trial Lawyers and Evansville Bar Associations.

Rod has been active in the community over the years serving in such capacities as an adjunct professor at the University of Evansville and Cub baseball coach for Reitz Memorial High School.
Professional Associations