If you prefer to appear at the hearing in person rather than by video teleconferencing, the Social Security Administration should be able to accommodate your wishes. Your Evansville social security disability attorney will work to set up an arrangement that best serves your needs.
Video Hearings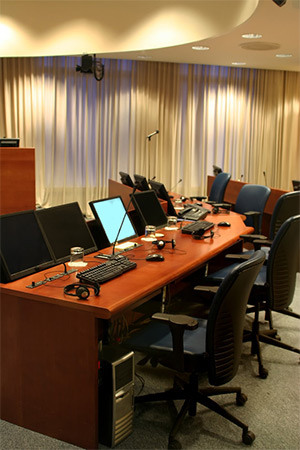 With the exception of SSA bureaucrats who claim to be "efficient," no one likes video hearings, including the administrative law judges, experts, attorneys, and especially the claimants. Claimants usually prefer to tell their stories to ALJs in person, not with the more impersonal video hearings.
To persuade unsatisfied claimants, the SSA will send them a brochure that promotes the advantages of having a video hearing. The brochure is short and informs you that "except for the equipment, a video hearing is no different than a hearing at which you appear in person."
But the truth is that the video equipment dramatically changes how the claimant and the ALJ interact. Rather than a face-to-face human interaction, the video hearing is distant and static. Perhaps the only benefit of a video hearing is that the claimant can reach the hearing sooner.
Appearing in Person
If do not wish to appear by video teleconferencing, a Social Security regulation provides that the ALJ will then take your decision as grounds for changing the time or place of hearing. The ALJ will consequently reschedule the hearing for a time and place in which you will be able to appear in person. In other words, you are allowed to exercise veto power over your own appearance by video teleconferencing.
U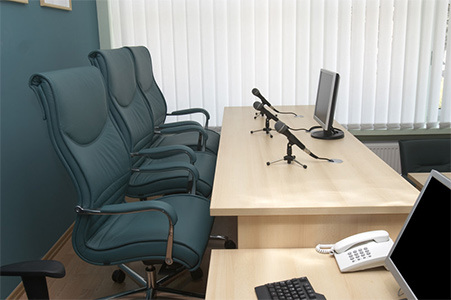 nfortunately, the same cannot be said for the appearance by an expert. While regulation recognizes that a claimant's "wish" not to appear by video is a viable reason to reschedule an in person hearing, the regulation does not grant a similar courtesy when a claimant does not want an expert to appear by video. The regulation also provides no example of what would be considered good cause for having an expert witness appear in person instead of by video. Consequently, an ALJ will grant a request that an expert appear in person only in rare situations.
Evansville social security disability attorney Lane Siesky at Siesky & Viehe Law Firm, PC has the legal knowledge and experience to help you win your personal injury case. Call today at (812) 402-7700.