Siesky Law Monthly Newsletter
We wanted to create a newsletter with the latest firm news and engaging articles, video and more on the latest law and community news. Please feel free to reach out to our firm with any questions or just to say hello, we're always happy to hear from you.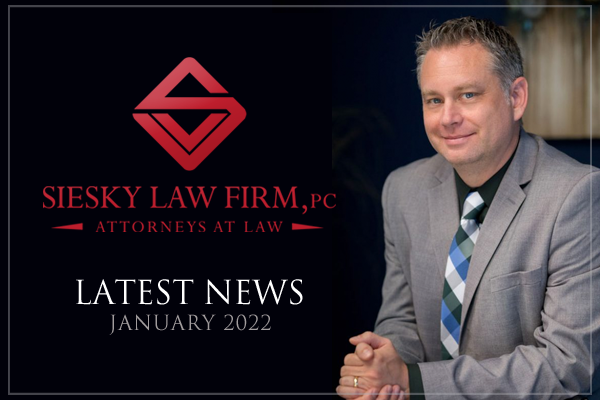 We're excited that you're here and thank you for taking the time to keep in touch with Siesky Law! We wanted to create a newsletter with the latest firm news and engaging articles, video and more on the latest law and community news. Please feel free to reach out to our firm with any questions or just to say hello, we're always happy to hear from you.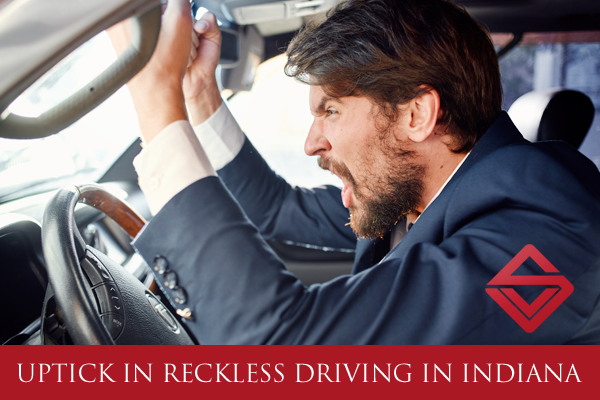 Have you noticed more reckless driving?  In a recent article in the Courier & Press, it was discussed that the Indiana police departments have received millions in federal grant money to put toward efforts to curb reckless driving.  Apparently, a trend of increasingly fatal car crashes has coincided with the pandemic. 
 
The National Highway Traffic Safety Administration tracks traffic deaths.  The data show an 18.4% nationwide increase in the estimated number of people who died in car crashes, from 17,020 in the first half of 2020 to 20,160 in the first half of 2021. This is the largest half-year increase in the history of NHTSA's reporting system.
 
Even more troubling, the increase in fatal car crashes has occurred despite there being less traffic and fewer drivers.  What has gotten worse in 2021 is how fast drivers are speeding, according to this research.
 
This data matches with what we have seen at Siesky Law Firm.  Specifically, we have seen more car cases involving "road rage" and high-speed crashes. 
 
There are two factors in a car crash that usually result in catastrophic injuries or death – 1) the weight of the vehicles and 2) the speed of the vehicles. Accordingly, crashes that involve aggressive or reckless driving often cause catastrophic injuries or death.
 
What can you do stop the troubling trend?  If you find yourself in a situation involving an aggressive or reckless driver, do not engage in that behavior or react with a hand gesture or other way to further anger or agitate the reckless driver.  Instead, calmly get away from the situation.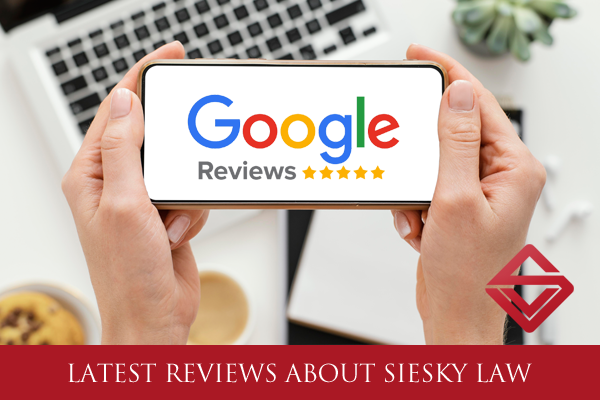 "I was treated with great professionalism, courtesy and advice. The Siesky Law Firm, PC and staff were prompt and able to convey all the necessary information to aide any concerns with my case. When I was at my worst they were at their best."
– Thad R.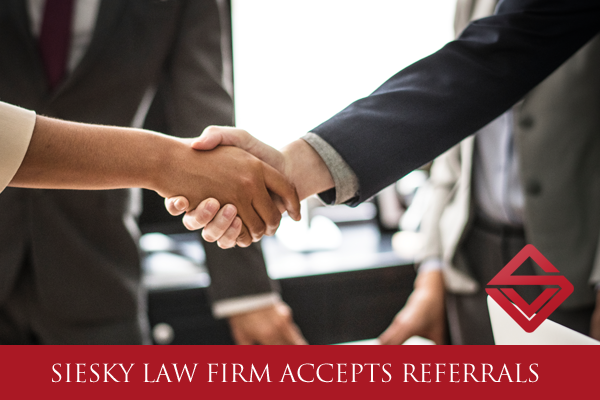 The highest compliment we receive is when a client, former client or another lawyer refers us a case.  Many law firms often decline potentially lucrative personal injury cases because the law firms don't practice personal injury law or don't have the time and/or resources to investigate and successfully prosecute complex cases.
 
At Siesky Law, we focus our practice on personal injury cases and have the people and resources to investigate the merits of a case, hire the appropriate experts and litigate large and expensive cases.  By partnering with Siesky Law on your personal injury matters, we can eliminate these concerns and ensure your cases receive a fair and thorough evaluation. With Siesky Law on your team, you can be confident that any personal injury case you refer will get the attention and skill it deserves.
 
This past year alone, we have successfully handled all different types of personal injury cases referred to us, including products liability, medical malpractice, car accidents, trucking cases, dog bites, premise liability cases, fall cases, and sexual abuse cases.
 
Contact us today to discuss co-counsel opportunities.

Disc Golf Anyone?
Siesky Law sponsored the 17th annual Pumpkin Shootout disc golf tournament put on by the Ace Eagles Disc Golf Club.  The Ace Eagles is a non-profit organization located in Southern Indiana.  The name Ace Eagles is a play on the nicknames of the University of Evansville and the University of Southern Indiana.  Some of the proceeds from the various tournaments put on by Ace Eagles go back to other non-profits operating in our community. 
 
The 17th annual Pumpkin Shootout was a three-day event and was held at Mesker Disc Golf Complex.  The Pumpkin Shootout hosted disc golf players from around the country.  In fact, there were disc golf players that attended from Minnesota, Florida, Alabama, Ohio, Tennessee, Kentucky, Texas and other states.  In total, 188 players participated. 
 
In addition to the main disc golf tournament, there is a pumpkin carving event, glow-in-the-dark round in the evening and a doubles contest.
 
This annual disc golf tournament is a boost for our community and the local economy and Siesky Law is pleased to help make it happen.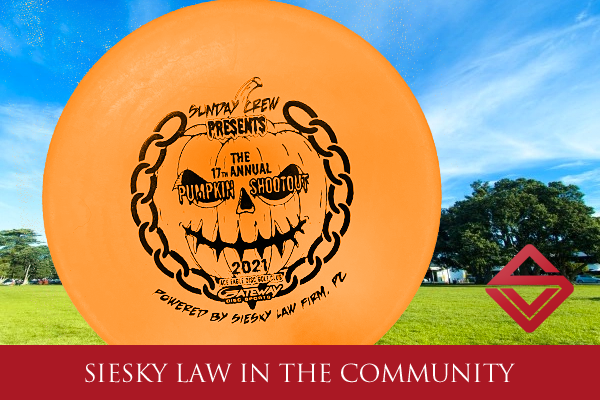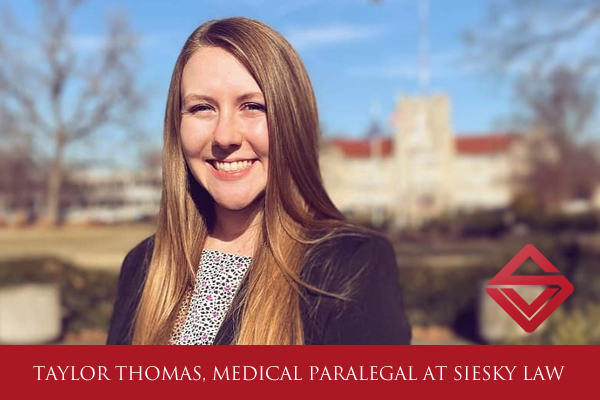 Our Medical Paralegal, Taylor Thomas, graduated with her Bachelor's degree in Psychology from the University of Evansville and is continuing her education by pursuing the University of Evansville's Masters of Physician Assistant program at the Stone Family Center for Health Sciences located in downtown Evansville. 
 
Despite her busy schedule, Taylor works part-time at the law firm.  Her knowledge of medicine and dedication to our clients is invaluable to the medical aspects of the law firm's cases.
 
Recently, Taylor was selected as a recipient of the National Health Service Corps Scholarship. This scholarship pays for Taylor's graduate school tuition and provides her with a monthly stipend in exchange for her commitment to working at a high need and medically underserved primary care site following her graduation in May of 2023. 
 
We are very proud of Taylor!