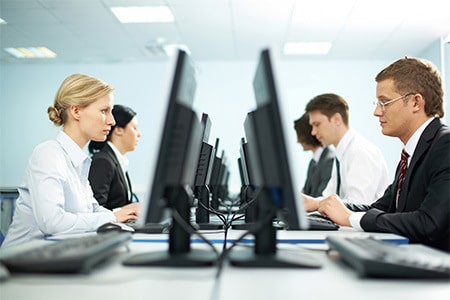 Many of us spend a majority of our lives in the workplace and may face a multitude of issues while at work. Employment law includes a variety of legal issues unique to the workplace including workplace discrimination, sexual harassment or workplace violence. If you have a legal issue that arises at work, speak with an Evansville employment attorney to see if you can take legal action against the employer.
Evansville Workplace Discrimination and Wage Law
Discrimination is a large issue in the workplace. For example, if an employer fires you because you become pregnant, you can file a lawsuit against the employer for wrongful termination. In a wrongful termination legal action, the discharged employee may seek reinstatement with the company in their former position in addition to damages. Many women will also face sexual harassment in the workplace. If you have been sexually harassed, report the harassment to a supervisor or someone in the company's human resources department as soon as possible. In addition, keep a record or journal of all interactions that make you feel uncomfortable.
Another common basis for an employment lawsuit is recovering unpaid wages or overtime. In addition, depending on how long the employer has owed you back pay, you may be able to receive interest on the amount due. To provide strong evidence that the employer owes you back wages, keep a record of each day and the number of hours that you work. In addition, paystubs indicating how much you have received for your work will be helpful in determining how much the employer still owes you. Failing to pay an employee can have devastating effects for the employer and most issues related to unpaid wages are settled prior to trial. In addition, if you suffer an injury while on the job, you may be able to recover damages subject to a worker's compensation plan. No matter your employment issue, an Evansville employment attorney will discuss your case with you and help you decide whether to pursue an employment lawsuit.